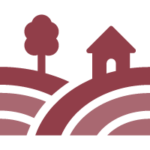 We help women in regional and rural NSW
We are a statewide service. 
We travel to regional areas from time to time and we work with other support organisations around the state. 
We provide advice over the telephone. You can call us on a free 1800 number. Pay phones are also free to use.
If you need local help:
Your local community legal centre (CLC) or local Legal Aid NSW office may be able to give you legal advice. Call LawAccess on 1300 888 529 to find your local CLC or Legal Aid office.
Your GP may be able to help you with any physical or mental health issues you have.
Your local Women's Health Centre may be able to help you. They are non-government, community based services that provide free or low-cost services to help women address their health and counselling needs.
You may be able to access a range of services from your local library, including computers, the internet, printing, and JP services. Your local library will also have copies of our 'Women and Family Law' and 'Women and Sexual Violence Law'  guide books.